Chitkara University
What We Did

Social Media Design

Brand

Chitkara University
Event Promotion
Visuals of webinars
and events over digital world.
The university requires visuals in all the compatible sizes that need to uploaded for online promotion over the digital world. We have created three main sizes which are required by the Chitkara University. Those are Story size which is used for Facebook, Instagram and Whatsapp statuses. Feed size which is compatible with Facebook and Instagram feed. And the last one is event cover size which is required while creating an event on the Facebook page.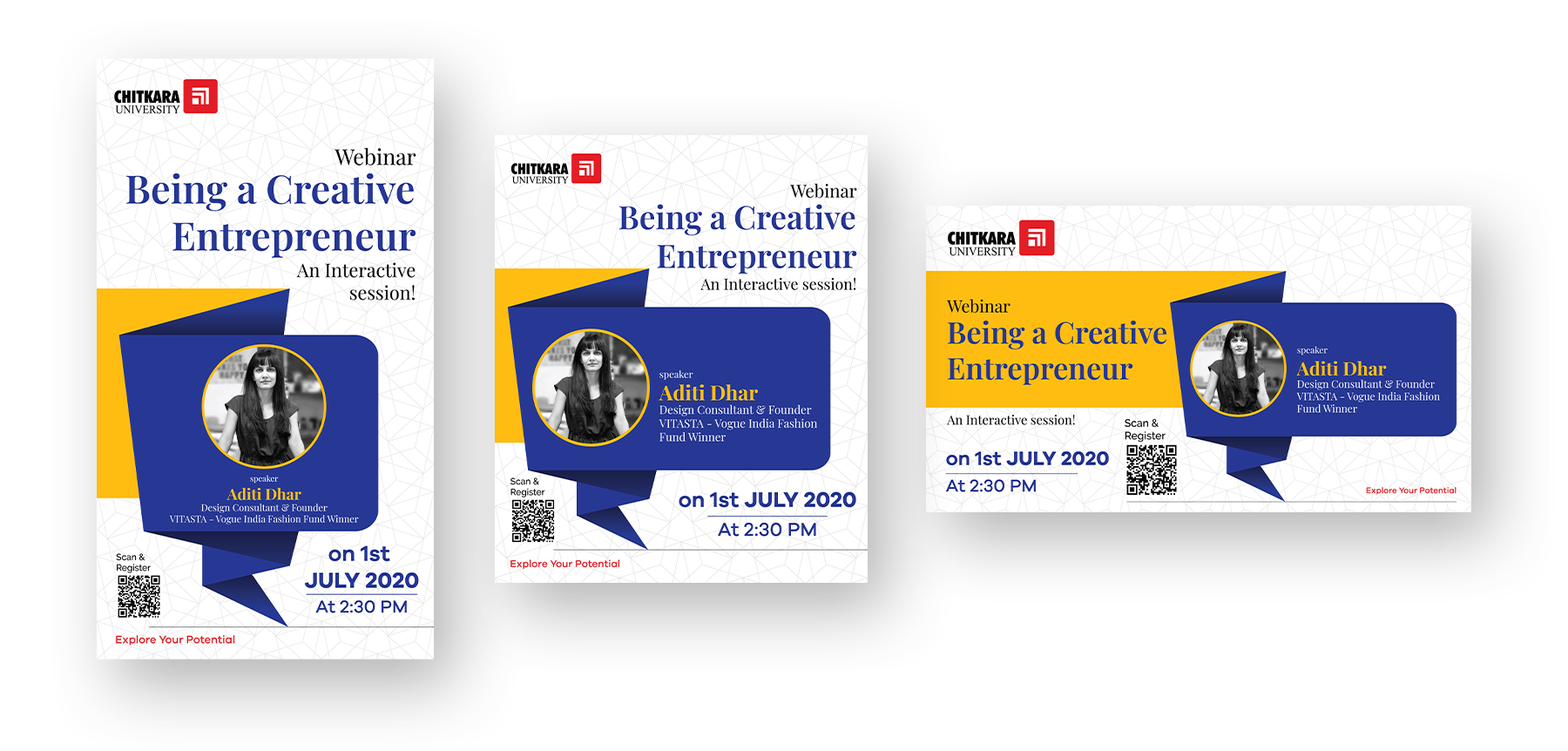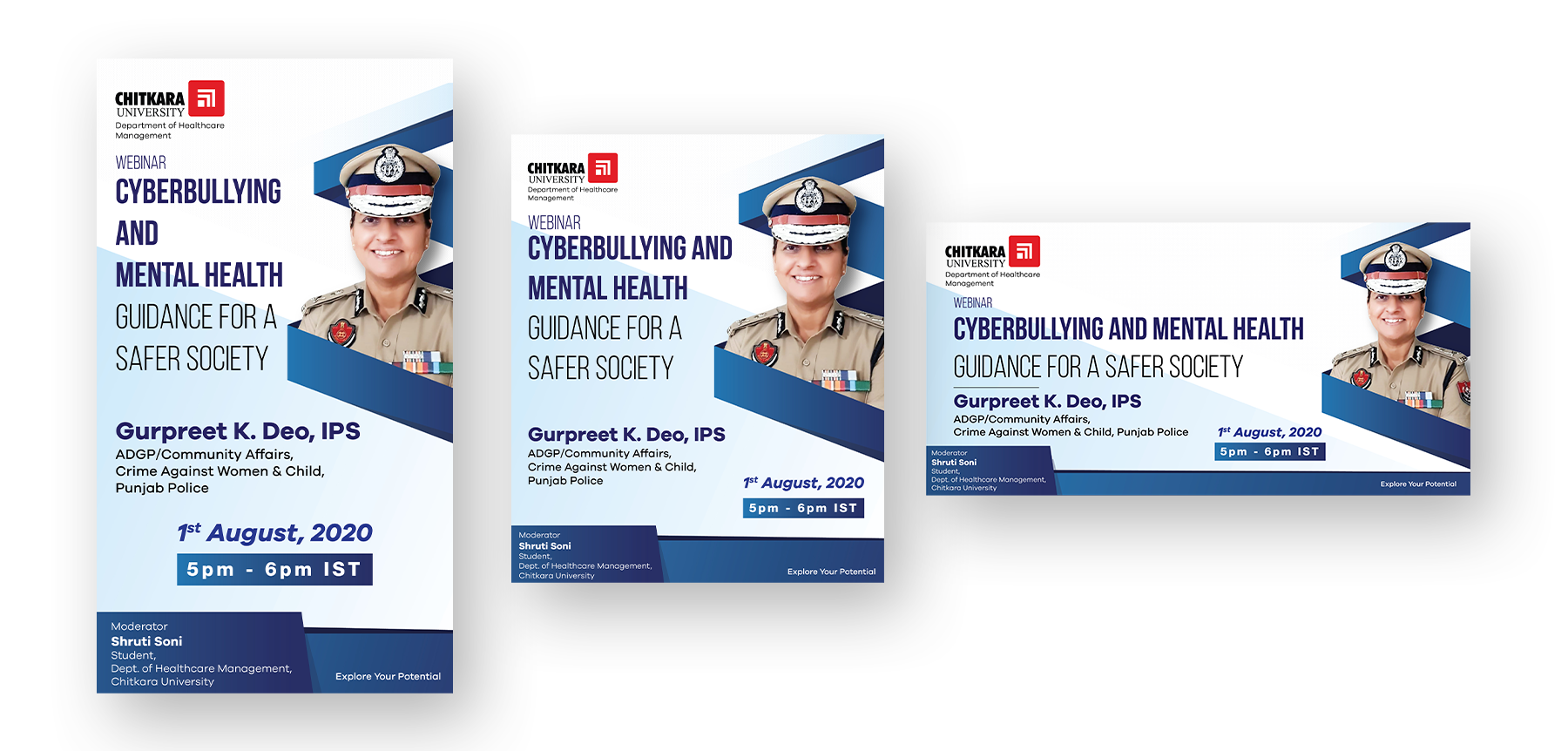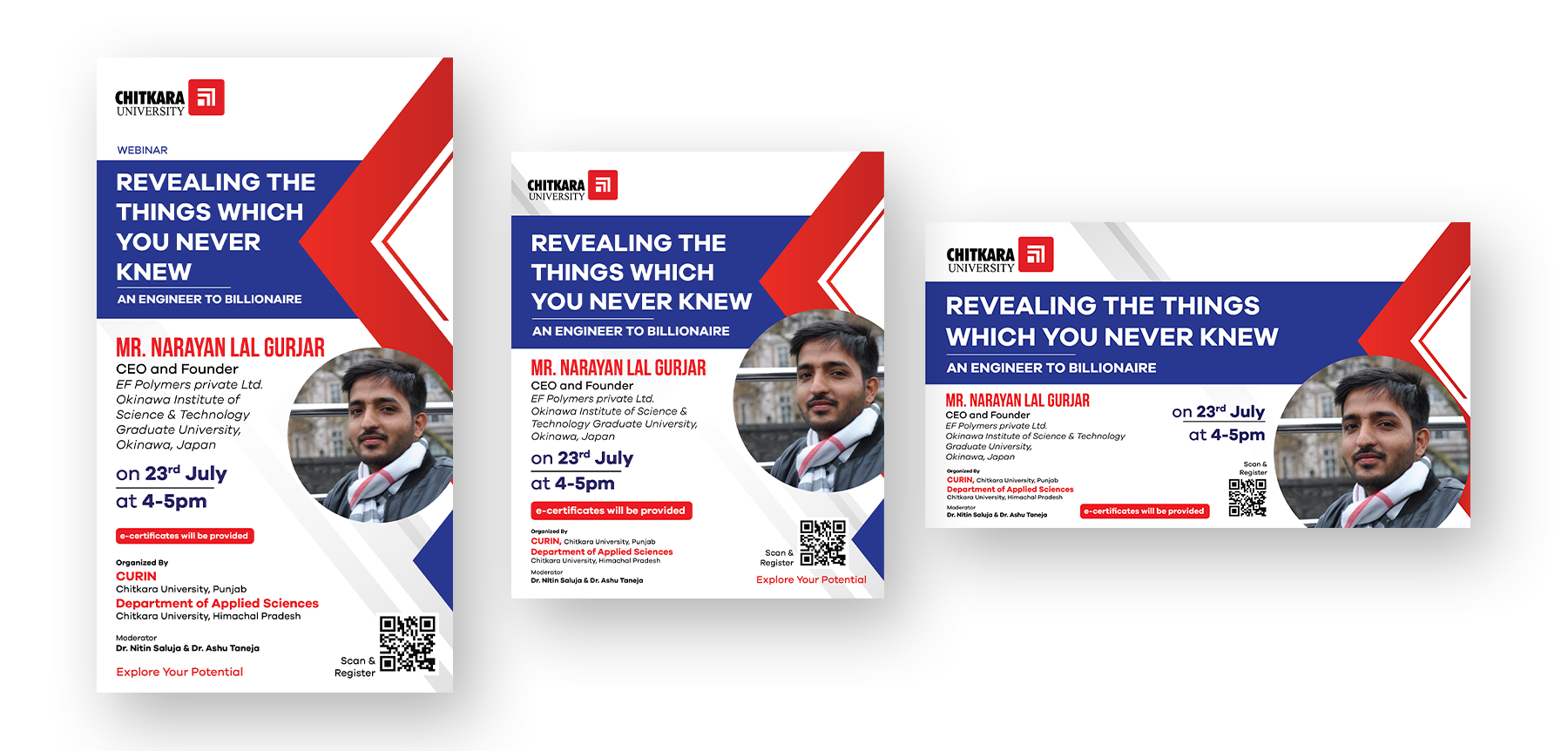 Live Visuals
Visuals Live On Digital World
We feel proud when our job is completing the task and reaching the goals. Undergiven are some of the screenshots of the Chitkara University Facebook page where the visuals designed by Media Wall Street were uploaded. These artworks are still available on the University Facebook page.
Let's collaborate
Send us an email, to discuss a new project.
We're a team of creatives who are excited to create unique ideas and help shape brands to create amazing results through advertisements and other media solutions.