M College, Montreal, Canada
What We Did

Social Media Design

Brand

M College
College Visuals
Shaping the College
over digital world with visuals.
We've created a visuals for M College highlighting their main key points and benefits which can be avail by the students. The creatives are designed for the social media timeline posting and promotion of their main key features.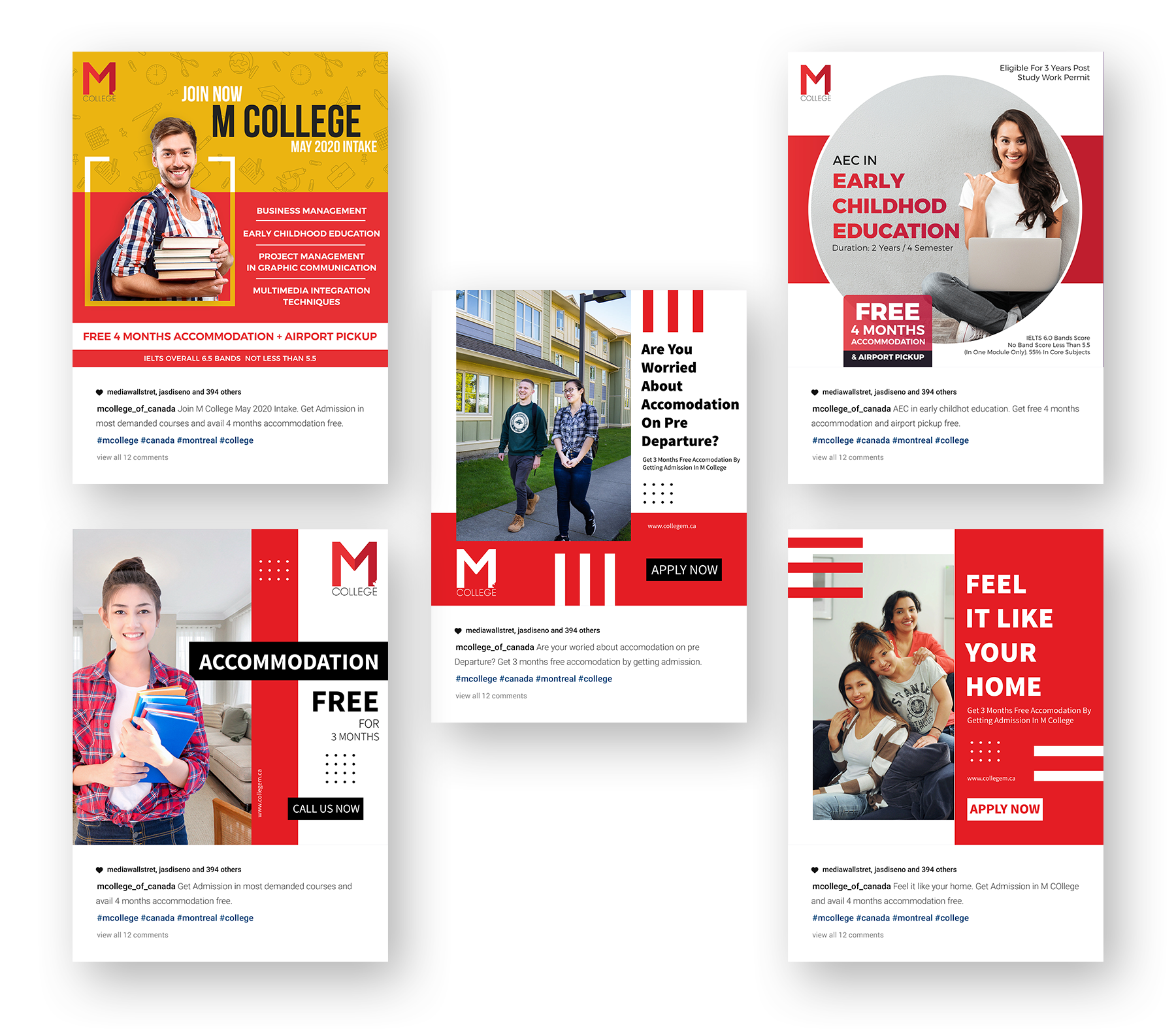 Carousal Advertisement
Carousal give more information so its powerful
A carousel advertisement has been created to make aware of the students about the top industries of Quebec. To get into those industries, the college has special programs. So the main purpose of the carousel ad is to tell the importance of programs provided by the college in Quebec.
Let's collaborate
Send us an email, to discuss a new project.
We're a team of creatives who are excited to create unique ideas and help shape brands to create amazing results through advertisements and other media solutions.