Patanjali Ayurved
What We Did

Advertisement Design

Brand

Patanjali
Newspaper Ad Design
Ayurvedic Products Requires Former Methodology
To reach all kinds of audiences, the newspaper is the best way to advertise your product. Especially in the case of ayurvedic products. The main objective of the client was to create awareness in a broader audience group. Where a newspaper advertisement plays the most suitable role in advertising. We've created 2 advertisements in which we promoted the product and in the second we promoted the offer on card buying.
Advertisement One
Promotion of ayurvedic products and store facilities.
Advertisement Two
Providing offers on becoming member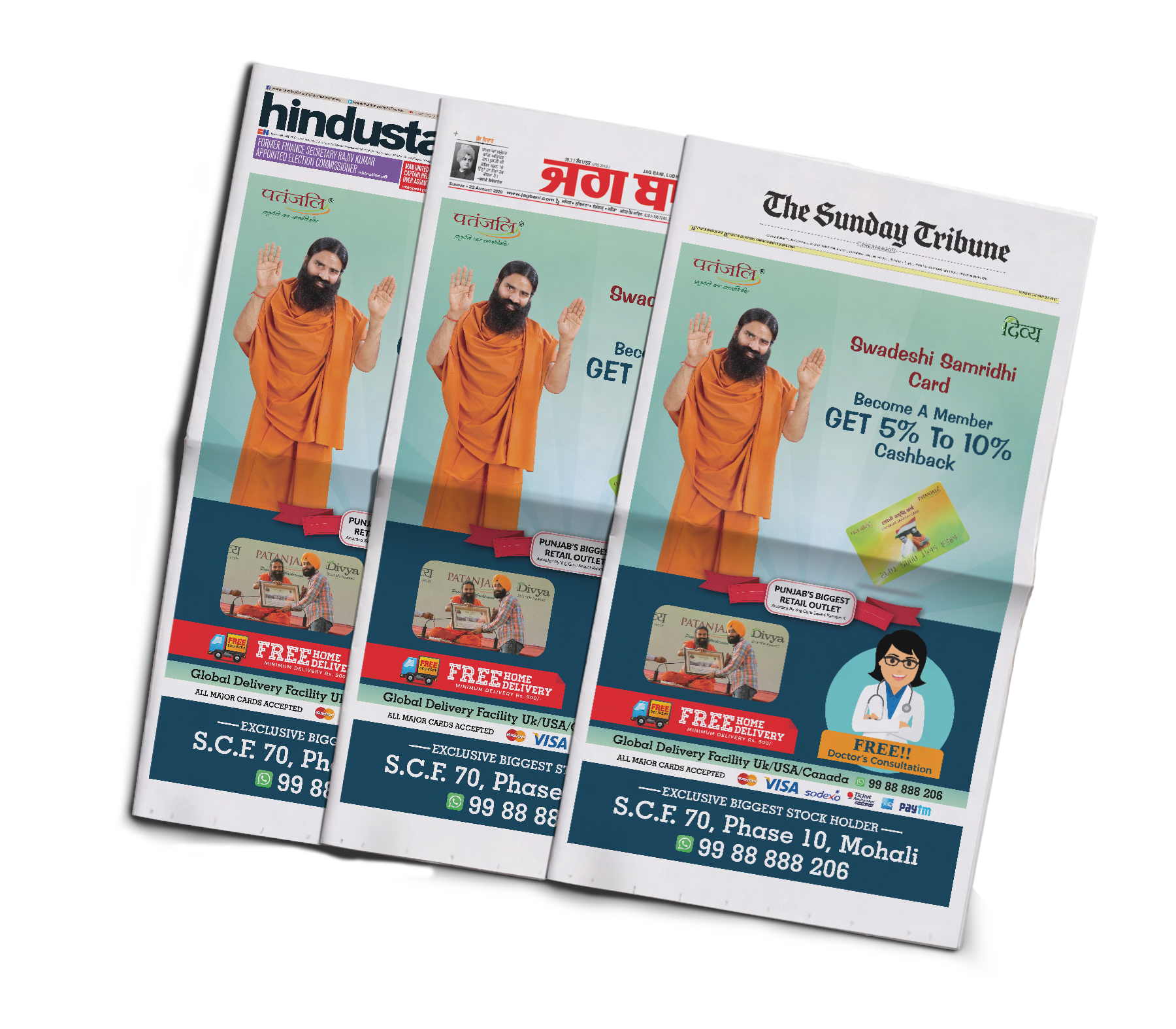 Let's collaborate
Send us an email, to discuss a new project.
We're a team of creatives who are excited to create unique ideas and help shape brands to create amazing results through advertisements and other media solutions.