Fashion Forward
Style Your

Fashion Brand
Introducing our tailored services for the fashion retail industry, where our team of experts specializes in creating bespoke branding, digital marketing, content development, and website design solutions. Our agency has extensive experience working with different sub-categories of the fashion industry such as haute couture, fast fashion, and luxury brands. With a deep understanding of the latest fashion trends, our team creates strategies that resonate with your target audience, boost brand awareness and ultimately drive sales. Let us help you elevate your fashion brand to new heights.
According to Statista, the global digital advertising spending by the fashion industry is expected to reach $15.8 billion in 2023, with social media advertising being the most popular form of digital marketing.
Stylish Growth Solutions
Fashion

Solutions Suite
Our agency offers comprehensive solutions to elevate the brand of fashion retail businesses. Our services include branding, website design, content development, and digital marketing. With a deep understanding of the fashion industry, we tailor our services to meet the specific needs of each client. Our team of experts is dedicated to creating a unique and powerful brand identity that resonates with the target audience. With our digital marketing services, we ensure maximum reach and engagement with potential customers. Let us help you create a strong and memorable brand presence in the competitive world of fashion retail.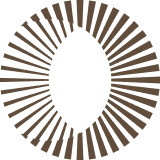 Branding
Creating a unique and authentic identity for your business that sets you apart from the competition, resonates with your target audience, and strengthens your overall brand reputation.
–  Brand Strategy
–  Identity Design
–  Brand Guidelines
–  Research & Analysis
–  Digital Branding
Content Development
We are specialize in crafting compelling and high-quality content that not only drives traffic to your brand but also helps you tell your unique story and achieve your business goals.
–  Graphic Design
–  Video Production
–  Copywriting
–  Content Writing
–  Digital Designs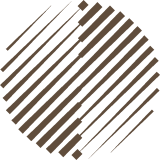 Digital Marketing
Our digital marketing services leverage expert strategies to drive brand awareness, boost online visibility, and help businesses reach their target audience effectively.
–  Search Engine Optimization (SEO)
–  Search Engine Marketing (SEM)
–  Social Media Marketing (SMM)
–  Email Marketing
–  Influencer Marketing
–  Video Marketing
–  Mobile Maketing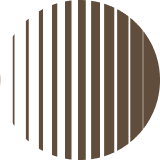 Website Design
Creating professional and responsive websites that are tailored to our clients' needs, delivering a seamless user experience that helps businesses achieve their online objectives.
–  Responsive Web Design
–  UI/UX
–  Custom Web Design
–  Landing Page
–  CMS Website
–  Cloud Website
–  Web Analytics And Tracking
Stats and Insights
Fashion Retail's

Online Advertising
Online advertising has become an integral part of the fashion retail industry, helping companies to target their desired audience more efficiently and effectively. According to a report by eMarketer, spending on digital advertising in the fashion and beauty industry in the US is expected to reach $18.49 billion in 2021. This shift towards digital marketing has allowed fashion retailers to reach a wider audience through social media, search engines, and other digital platforms. It also enables them to engage with potential customers on a more personal level, providing a unique and personalized shopping experience. Digital advertising has become a game-changer for the fashion retail industry, offering endless opportunities for growth and expansion.
of consumers have reported that they have made a purchase after seeing a social media ad for a fashion or beauty product, according to a report by Curalate. Social media ads are highly targeted and can reach specific demographics, helping fashion retailers to reach their desired audience more effectively.
of Instagram users follow at least one fashion brand, making it a highly effective platform for fashion retail advertising, as reported by Hootsuite. Instagram provides fashion retailers with a visually rich environment to showcase their products and connect with their audience.
of shoppers say that they have purchased a product based on a YouTube influencer's recommendation, according to a survey by Google. Influencer marketing has become a popular advertising method for fashion retailers, with influencers providing a personal touch and authentic voice to the brand.
Fashion Retail Industry
Our Work
Portfolio
At Media Wall Street, we are committed to delivering exceptional digital marketing services to the fashion retail industry. Our portfolio showcases a diverse range of work that includes successful branding, digital marketing, content development, and website design projects. We have helped our clients build a strong online presence and establish their brand identity in the highly competitive fashion industry. Our team of experts leverages cutting-edge technology, innovative strategies, and deep industry knowledge to deliver custom-tailored solutions that meet the unique needs of each client. Browse through our portfolio to see how we have helped fashion retailers thrive in the digital landscape.
Trending Stories
What's New In
Advertising?
Let's Collaborate
Got a project? Let's talk.
We're a team of creatives who are always excited to shape brands to the right curve of success. We'd love to craft and shape your narrative and sell your story.