Revolutionizing Hospitality
Innovative
Branding For

Hospitality
Our innovative branding solutions are tailored specifically for the hospitality industry. With our expertise in branding and digital marketing, we help hotels, resorts, restaurants, and other hospitality businesses stand out in a crowded market and attract more guests.
According to a study by Google, 62% of leisure travelers and 55% of business travelers use a search engine to research their travel options.
Custom Solutions
Our Offerings


For Hospitality
Our hospitality services are designed to elevate your brand and increase your reach through innovative digital marketing strategies. We offer tailored solutions that are customized to meet the unique needs of your business, ensuring that your message is effectively conveyed to your target audience. Our team of experts combines creativity and data-driven insights to deliver exceptional results that exceed expectations.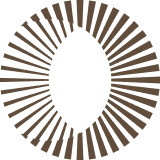 Branding
Creating a unique and authentic identity for your business that sets you apart from the competition, resonates with your target audience, and strengthens your overall brand reputation.
–  Brand Strategy
–  Identity Design
–  Brand Guidelines
–  Research & Analysis
–  Digital Branding
Content Development
We are specialize in crafting compelling and high-quality content that not only drives traffic to your brand but also helps you tell your unique story and achieve your business goals.
–  Graphic Design
–  Video Production
–  Copywriting
–  Content Writing
–  Digital Designs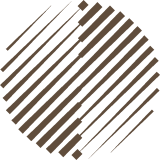 Digital Marketing
Our digital marketing services leverage expert strategies to drive brand awareness, boost online visibility, and help businesses reach their target audience effectively.
–  Search Engine Optimization (SEO)
–  Search Engine Marketing (SEM)
–  Social Media Marketing (SMM)
–  Email Marketing
–  Influencer Marketing
–  Video Marketing
–  Mobile Maketing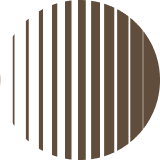 Website Design
Creating professional and responsive websites that are tailored to our clients' needs, delivering a seamless user experience that helps businesses achieve their online objectives.
–  Responsive Web Design
–  UI/UX
–  Custom Web Design
–  Landing Page
–  CMS Website
–  Cloud Website
–  Web Analytics And Tracking
Boost Sales
Advertising's Impact on
Hospitality
In today's digital age, advertising is an essential part of the hospitality industry. With fierce competition and the ever-changing landscape of the industry, it is critical for businesses to stay top of mind and to capture the attention of potential customers. Digital advertising has become increasingly important in achieving this goal, and it has proven to be an effective tool for driving sales and revenue growth.
of restaurant-goers use their smartphones to find a nearby restaurant or bar, according to the a study by Google. This emphasizes the importance of having a strong online presence through digital advertising.
increase in bookings made through social media channels due to which it has become crucial for hotels, resorts and restaurants. This highlights the impact of targeted digital advertising on driving sales in the hospitality industry.
increase in revenue become the result of investment in digital marketing by the hotels, as surveyed by Expedia Group. This shows the direct correlation between effective digital advertising and a boost in sales for hospitality businesses.
Visual Victories
Our
Work.
Take a look at our impressive portfolio of successful digital advertising campaigns for hotels, resorts, and restaurants. Our team has a track record of delivering outstanding results for clients across the hospitality industry. We specialize in creating targeted and engaging content that drives bookings, boosts revenue, and enhances brand awareness. Browse through our portfolio to see how we can elevate your hospitality business with our innovative advertising strategies.
Trending Stories
What's New In
Advertising?
Let's Collaborate
Got a project? Let's talk.
We're a team of creatives who are always excited to shape brands to the right curve of success. We'd love to craft and shape your narrative and sell your story.