Transform Properties
Elevate Your

Real Estate


Brand.
At Media Wall Street, we help you stand out in a crowded real estate market. Our real estate advertising services are designed to take your brand to the next level. With our personalized approach, we can help you build a powerful real estate brand that resonates with your target audience.
According to a survey by the National Association of Realtors, 44% of home buyers begin their search online, highlighting the importance of a strong online presence.
Our Services
Custom Solutions


For Real Estate.
Our real estate advertising services encompass a range of critical components, including branding, content development, website design, and digital marketing. Our team of experts will work closely with you to understand your unique needs and create a tailored strategy that delivers results. From crafting compelling brand messaging to designing a stunning website that showcases your properties, we have the skills and expertise to help you stand out in a crowded market. We also specialize in digital marketing, utilizing the latest tools and techniques to drive targeted traffic to your website and generate leads.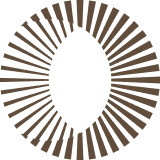 Branding
Creating a unique and authentic identity for your business that sets you apart from the competition, resonates with your target audience, and strengthens your overall brand reputation.
–  Brand Strategy
–  Identity Design
–  Brand Guidelines
–  Research & Analysis
–  Digital Branding
Content Development
We are specialize in crafting compelling and high-quality content that not only drives traffic to your brand but also helps you tell your unique story and achieve your business goals.
–  Graphic Design
–  Video Production
–  Copywriting
–  Content Writing
–  Digital Designs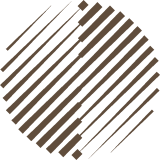 Digital Marketing
Our digital marketing services leverage expert strategies to drive brand awareness, boost online visibility, and help businesses reach their target audience effectively.
–  Search Engine Optimization (SEO)
–  Search Engine Marketing (SEM)
–  Social Media Marketing (SMM)
–  Email Marketing
–  Influencer Marketing
–  Video Marketing
–  Mobile Maketing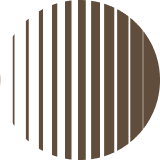 Website Design
Creating professional and responsive websites that are tailored to our clients' needs, delivering a seamless user experience that helps businesses achieve their online objectives.
–  Responsive Web Design
–  UI/UX
–  Custom Web Design
–  Landing Page
–  CMS Website
–  Cloud Website
–  Web Analytics And Tracking
Sales Growth
Revolutionizing

Real Estate Sales
In today's highly competitive real estate market, advertising is critical for businesses looking to succeed. Advertising can help increase brand awareness, generate leads, and ultimately drive sales. Digital advertising in particular has become increasingly important, as more consumers turn to online resources when searching for properties. By leveraging digital advertising strategies like search engine optimization (SEO), pay-per-click (PPC) advertising, and social media marketing, real estate businesses can effectively reach and engage with their target audience.
home buyers searched online before contacting a real estate agent, according to a survey by national association of realtors.
of people say that they are more likely to trust a brand if they see it online which made digital advertising increase brand awareness for real estate businesses.
Visual Victories
Our
Work
Take a look at our exceptional portfolio of real estate branding, digital branding, and digital marketing solutions. We have worked with a diverse range of clients and helped them achieve their marketing goals. Explore our portfolio to see how we can help elevate your real estate brand.
Trending Stories
What's New In
Advertising?
Let's Collaborate
Got a project? Let's talk.
We're a team of creatives who are always excited to shape brands to the right curve of success. We'd love to craft and shape your narrative and sell your story.