Marketing Solutions
Manufacturing

Brand Boosters
Manufacturing companies often struggle to establish a strong brand presence in the market due to the highly competitive nature of the industry. That's where our expertise comes in. We offer a wide range of marketing solutions to boost your brand and help you stand out from the crowd. Our services include branding, website design, content development, and digital marketing. We understand the unique challenges faced by manufacturing companies and tailor our approach accordingly. Let us help you take your brand to the next level with our proven strategies and innovative solutions.
According to a study by ThomasNet, 73% of B2B buyers use search engines to research potential suppliers, indicating the importance of digital marketing in the manufacturing industry for brand growth and revenue.
Digital Services
Industry Ad

Solutions
Our agency offers a comprehensive suite of services tailored to meet the unique needs of the manufacturing sector. From branding and website design to content development and digital marketing, we employ a data-driven approach that leverages the latest tools and techniques. Our team of experts has in-depth knowledge of the industry and applies their expertise to deliver customized solutions that drive growth and profitability. We work closely with our clients to understand their goals and objectives and provide measurable results that help them make informed decisions and stay ahead of the competition.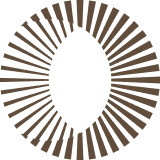 Branding
Creating a unique and authentic identity for your business that sets you apart from the competition, resonates with your target audience, and strengthens your overall brand reputation.
–  Brand Strategy
–  Identity Design
–  Brand Guidelines
–  Research & Analysis
–  Digital Branding
Content Development
We are specialize in crafting compelling and high-quality content that not only drives traffic to your brand but also helps you tell your unique story and achieve your business goals.
–  Graphic Design
–  Video Production
–  Copywriting
–  Content Writing
–  Digital Designs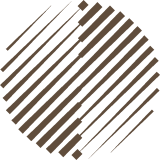 Digital Marketing
Our digital marketing services leverage expert strategies to drive brand awareness, boost online visibility, and help businesses reach their target audience effectively.
–  Search Engine Optimization (SEO)
–  Search Engine Marketing (SEM)
–  Social Media Marketing (SMM)
–  Email Marketing
–  Influencer Marketing
–  Video Marketing
–  Mobile Maketing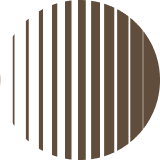 Website Design
Creating professional and responsive websites that are tailored to our clients' needs, delivering a seamless user experience that helps businesses achieve their online objectives.
–  Responsive Web Design
–  UI/UX
–  Custom Web Design
–  Landing Page
–  CMS Website
–  Cloud Website
–  Web Analytics And Tracking
Digital Ad Insights
Manufacturing's

Digital Ad Revolution
The manufacturing industry has also recognized the importance of online advertising to stay competitive in today's digital age. According to a report by eMarketer, digital ad spending by the US manufacturing industry is expected to reach $16.25 billion by 2023. Online advertising has proven to be an effective way for manufacturing companies to reach their target audience and increase brand awareness. Here are three facts that shed light on the impact of online advertising in the manufacturing industry:
of B2B researchers begin their research with a generic search, as per a study by Google. This highlights the importance of SEO and search engine marketing for manufacturing companies to appear at the top of search engine results.
of B2B buyers use LinkedIn for research purposes, as reported by LinkedIn. LinkedIn advertising can help manufacturing companies reach decision-makers and influencers in their target industries.
of manufacturing marketers consider email as their top-performing digital marketing strategy, according to a study by Content Marketing Institute. Email marketing can help manufacturing companies nurture leads and convert them into customers.
Our Works
Manufacturing
Portfolio
Our portfolio section showcases our recent work done for the manufacturing industry, highlighting our expertise in branding, digital marketing, content development, and website design. Our team of experienced professionals has successfully delivered tailor-made solutions to our clients, helping them increase their brand visibility and revenue. From website redesigning and branding to social media marketing and content development, we have helped our clients achieve their objectives and stand out from their competitors. Our portfolio section is a testament to our commitment to delivering top-quality work to our clients and our ability to exceed their expectations.
Trending Stories
What's New In
Advertising?
Let's Collaborate
Got a project? Let's talk.
We're a team of creatives who are always excited to shape brands to the right curve of success. We'd love to craft and shape your narrative and sell your story.