Legalize Success
Powering

Legal Firms


With Strategic
Ad Solutions

At Media Wall Street, we understand that legal firms require a unique and strategic approach to advertising. Our team of experts specializes in providing branding, content development, website design, and digital marketing services to legal firms of all sizes, from tax lawyers and immigration lawyers to business attorneys. Our goal is to help legal firms establish their brand and expand their reach through effective advertising strategies tailored to their specific needs.
According to a study by The American Bar Association, 57% of people seeking legal services begin their search online. This highlights the importance of digital advertising for legal firms to reach potential clients and establish their online presence.
Maximizing Your Reach
Legal Firm Advertising

and Marketing Services
Our legal firm advertising and marketing services are designed to help various types of legal firms, including tax lawyers, immigration lawyers, and business attorneys, to establish their brand, reach their target audience, and stand out from the competition. Our services range from branding and content development to website design and digital marketing, ensuring a comprehensive and customized approach to meet each firm's unique needs.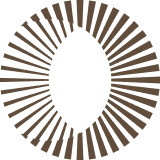 Branding
Creating a unique and authentic identity for your business that sets you apart from the competition, resonates with your target audience, and strengthens your overall brand reputation.
–  Brand Strategy
–  Identity Design
–  Brand Guidelines
–  Research & Analysis
–  Digital Branding
Content Development
We are specialize in crafting compelling and high-quality content that not only drives traffic to your brand but also helps you tell your unique story and achieve your business goals.
–  Graphic Design
–  Video Production
–  Copywriting
–  Content Writing
–  Digital Designs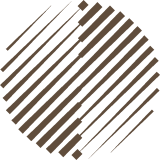 Digital Marketing
Our digital marketing services leverage expert strategies to drive brand awareness, boost online visibility, and help businesses reach their target audience effectively.
–  Search Engine Optimization (SEO)
–  Search Engine Marketing (SEM)
–  Social Media Marketing (SMM)
–  Email Marketing
–  Influencer Marketing
–  Video Marketing
–  Mobile Maketing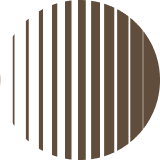 Website Design
Creating professional and responsive websites that are tailored to our clients' needs, delivering a seamless user experience that helps businesses achieve their online objectives.
–  Responsive Web Design
–  UI/UX
–  Custom Web Design
–  Landing Page
–  CMS Website
–  Cloud Website
–  Web Analytics And Tracking
By the Numbers
Insights for
Legal Firms
Advertising is vital for the legal sector to connect with potential clients and establish their brand in a highly competitive market. With the advent of digital marketing, legal firms can now target their desired audience more effectively and efficiently. According to a report by Statista, the spending on digital advertising in the legal industry is expected to reach over $1.7 billion in the US alone by 2023. Digital advertising has revolutionized the way legal firms market their services. It enables them to reach a wider audience through social media, search engines, and other digital platforms.
of people search online for legal services, according to a survey by The National Law Review. Digital advertising can help legal firms get noticed by these potential clients and increase their visibility in search engine results.
increase in leads has been seen for the Legal firms that advertise on social media platforms, as reported by the American Bar Association. Social media ads provide targeted marketing options to legal firms to reach their desired audience more effectively.
decrease in the cost per lead for legal firms is the result of using digital advertising, , according to a study by Clio. Digital marketing is the cost-effective marketing solutions to legal firms, which can help them save money and increase their return on investment.
Visual Activities
Our
Work
Our portfolio showcases our successful partnerships with various legal firms from different practice areas. From business law to immigration law, we have provided branding, content development, website design, and digital marketing services that have helped our clients establish a strong online presence, increase their brand recognition, and generate leads. Our portfolio reflects our commitment to delivering high-quality, tailored marketing solutions to each of our clients, ensuring their success in the digital age.
Trending Stories
What's New In
Advertising?
Let's Collaborate
Got a project? Let's talk.
We're a team of creatives who are always excited to shape brands to the right curve of success. We'd love to craft and shape your narrative and sell your story.