Boost Your Reach
Empowering

Immigration Consultancy

Firms

Are you running an immigration consultancy firm and struggling to reach your target audience? Do you want to increase your sales and expand your business? Look no further than our digital advertising services tailored specifically for immigration consultancy firms. We understand the unique challenges faced by immigration consultancy firms in reaching out to their target audience. With our strategic branding, content development, website design, and digital marketing solutions, we can help you increase your online presence and reach potential clients effectively.
According to a study by Statista, spending on digital advertising in the immigration services sector is projected to reach $42.4 million by 2024, indicating a growing need for online advertising in this industry.
Empowering Your Immigration Business
Immigration Consultancy

Advertising Services
At Media Wall Street, we offer a comprehensive suite of services to help immigration consultancy firms build their brand, develop engaging content, and effectively market their services online. Our team of experts specializes in branding, content development, website design and development, and digital marketing strategies tailored specifically to the immigration consultancy sector. With our help, you can enhance your online presence, connect with your target audience, and ultimately drive more business to your consultancy.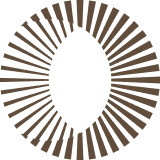 Branding
Creating a unique and authentic identity for your business that sets you apart from the competition, resonates with your target audience, and strengthens your overall brand reputation.
–  Brand Strategy
–  Identity Design
–  Brand Guidelines
–  Research & Analysis
–  Digital Branding
Content Development
We are specialize in crafting compelling and high-quality content that not only drives traffic to your brand but also helps you tell your unique story and achieve your business goals.
–  Graphic Design
–  Video Production
–  Copywriting
–  Content Writing
–  Digital Designs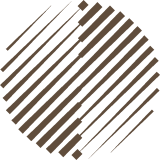 Digital Marketing
Our digital marketing services leverage expert strategies to drive brand awareness, boost online visibility, and help businesses reach their target audience effectively.
–  Search Engine Optimization (SEO)
–  Search Engine Marketing (SEM)
–  Social Media Marketing (SMM)
–  Email Marketing
–  Influencer Marketing
–  Video Marketing
–  Mobile Maketing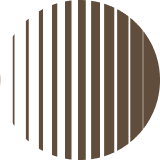 Website Design
Creating professional and responsive websites that are tailored to our clients' needs, delivering a seamless user experience that helps businesses achieve their online objectives.
–  Responsive Web Design
–  UI/UX
–  Custom Web Design
–  Landing Page
–  CMS Website
–  Cloud Website
–  Web Analytics And Tracking
Impact of Immigration Advertising
Global Reach,
Local Guidance
Digital advertising is essential for immigration consultancy firms as it helps them reach out to their target audience more effectively. With the increasing number of people willing to study abroad or immigrate to another country, it has become crucial for immigration consultancy firms to make their services visible and accessible to potential clients. Digital marketing offers a cost-effective solution to achieve this goal.
of people research online before deciding on a study abroad program, making digital advertising crucial in reaching potential clients (Source: QS Top Universities).
increase in conversions has been seen in immigration consultancy firms who promote their brand or business using social media advertising, according to a report by Hootsuite. This is because social media platforms provide targeted advertising options to reach potential clients interested in studying or immigrating abroad.
Visual Activities
Our
Work
Our recent work for immigration consultants showcases our expertise in providing comprehensive digital solutions. We helped our clients establish a strong online presence through brand identity development, effective content marketing, and digital advertising campaigns. Our team designed and developed custom websites that provide user-friendly experiences and generate leads. Our data-driven digital marketing strategies increased traffic and leads for our clients, resulting in higher conversions and revenue growth. Our dedication to delivering exceptional results has earned us a reputation as a trusted partner in the immigration consultancy sector.
Trending Stories
What's New In
Advertising?
Let's Collaborate
Got a project? Let's talk.
We're a team of creatives who are always excited to shape brands to the right curve of success. We'd love to craft and shape your narrative and sell your story.