Empowering Healthcare Brands
Empowering

Healthcare Brands
At our agency, we offer comprehensive branding, content development, website design, and digital marketing services tailored to meet the unique needs of the healthcare industry. Our team of experts has extensive experience working with healthcare organizations, including hospitals, clinics, and healthcare providers, and we are dedicated to helping our clients build their brand, reach their target audience, and achieve their business goals.
According to a survey, 77% of patients use online search prior to booking an appointment with a healthcare provider.
Innovative Solutions
Services

We Offer
At our company, we offer a wide range of services for the healthcare industry, including branding, content development, website design, and digital marketing. Our expertise spans across various subcategories, such as medical devices, pharmaceuticals, hospitals and clinics, health and wellness products, and more. We tailor our solutions to meet the specific needs and goals of each client, ensuring comprehensive and effective results. Our team of healthcare marketing experts stays up-to-date with the latest industry trends and technologies, delivering measurable results that drive growth and success for your healthcare organization.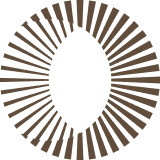 Branding
Creating a unique and authentic identity for your business that sets you apart from the competition, resonates with your target audience, and strengthens your overall brand reputation.
–  Brand Strategy
–  Identity Design
–  Brand Guidelines
–  Research & Analysis
–  Digital Branding
Content Development
We are specialize in crafting compelling and high-quality content that not only drives traffic to your brand but also helps you tell your unique story and achieve your business goals.
–  Graphic Design
–  Video Production
–  Copywriting
–  Content Writing
–  Digital Designs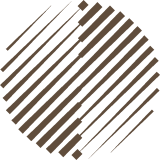 Digital Marketing
Our digital marketing services leverage expert strategies to drive brand awareness, boost online visibility, and help businesses reach their target audience effectively.
–  Search Engine Optimization (SEO)
–  Search Engine Marketing (SEM)
–  Social Media Marketing (SMM)
–  Email Marketing
–  Influencer Marketing
–  Video Marketing
–  Mobile Maketing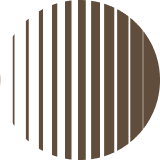 Website Design
Creating professional and responsive websites that are tailored to our clients' needs, delivering a seamless user experience that helps businesses achieve their online objectives.
–  Responsive Web Design
–  UI/UX
–  Custom Web Design
–  Landing Page
–  CMS Website
–  Cloud Website
–  Web Analytics And Tracking
Industry Insights
Insights into

Healthcare Advertising
In today's competitive healthcare industry, advertising is crucial for organizations to reach their target audience and stand out from the competition. With the rise of digital technologies, digital advertising has become an effective way for healthcare organizations to connect with patients, promote their services, and increase revenue. Our digital marketing solutions cater to a range of subcategories within the healthcare industry, including hospitals, clinics, dental practices, pharmaceutical companies, and medical equipment suppliers.
of internet users look up health information online
of smartphone owners have used their phone to look up medical information
of patients book appointments through a provider's website
Visual Activities
Our
Work
At Media Wall Street, we take pride in the work we do and the partnerships we build with our clients in the healthcare industry. Our portfolio showcases a variety of successful campaigns and projects we have executed for healthcare organizations, ranging from branding to digital marketing. We have helped our clients increase brand awareness, drive website traffic, and ultimately generate leads and revenue. Take a look at some of our past projects below.
Trending Stories
What's New In
Advertising?
Let's Collaborate
Got a project? Let's talk.
We're a team of creatives who are always excited to shape brands to the right curve of success. We'd love to craft and shape your narrative and sell your story.